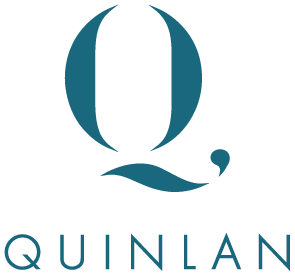 COMMERCIAL AND DEVELOPMENT DISCOVER MORE
Our experienced team has designed $2.5 billion worth
of commercial infrastructure in 5 countries including
some of Australia's most iconic projects
RESIDENTIAL
DISCOVER MORE
Our residential projects have won multiple awards
and featured in more than 20 architecture and
design publications
Australia's Most Sought-After Contemporary Architecture Firm
Since 2001, The Quinlan Group has successfully delivered more than 250 residential and
commercial projects in both Australia and overseas.
Blog Posts
Discover What It's Like to Work with Sydney's
Premier Residential and Commercial
Architectural Firm
Since 2001, The Quinlan Group has successfully delivered more than 250 residential, retail and commercial projects in Sydney, wider Australia and Internationally.
If you're looking for an award winning architectural firm in Sydney for your next project, then we'd like to welcome you to The Quinlan Group.
Here you can find out more about us and our projects (some of which you've probably seen), hear from our clients (some of whom you'll recognise) and also apply for a free discovery call to discuss your project and unique architectural needs.
The Quinlan Group are industry leading architects in Sydney specialising in medium scale commercial development, retail
and residential projects.
Since 2001, we have designed more than $2.5 billion worth of infrastructure and completed more than 250 commercial, retail and residential projects in 5 countries.
This extensive experience, a team of world class architects... and our unique
design and execution methodology means that you benefit from:
Our ability to take your ideas and vision, enhance them in ways you haven't yet thought of, or can't yet put into words, then turn them into reality.
Crystal clear timelines that let you know exactly where things are. At all times.
Pinpoint accurate budgeting developed for absolute financial certainty.
And agile protocols, that mean prompt responses to any changes or challenges… so you don't have to think, let
alone worry, about frustrating delays.
Benefits that we back up with our industry first residential and commercial Guarantees.
But don't take our word for it...
Have a look our award-winning architecture and designs featured in more than 20 Architectural & News Publications (making The Quinlan Group one of the most awarded architectural firms
in Sydney)
Hear from our (200+) Satisfied Clients
Explore some of our Commercial Architectural Projects and Residential Architectural Projects
Learn about our 20+ design awards (including international awards like: The International Design Grand Prix in Milan and the Master Builders Association Regional Division Award for Best Residence over $1 million).
Speak with our Sydney architects and discover how we can help you.
Want to know more? Speak with The Quinlan Group today…
If you're looking for an architecture firm in Sydney that can make your
residential or commercial architectural project a reality, then
click here to book your free discovery call.
"Specialist Architects in Sydney"